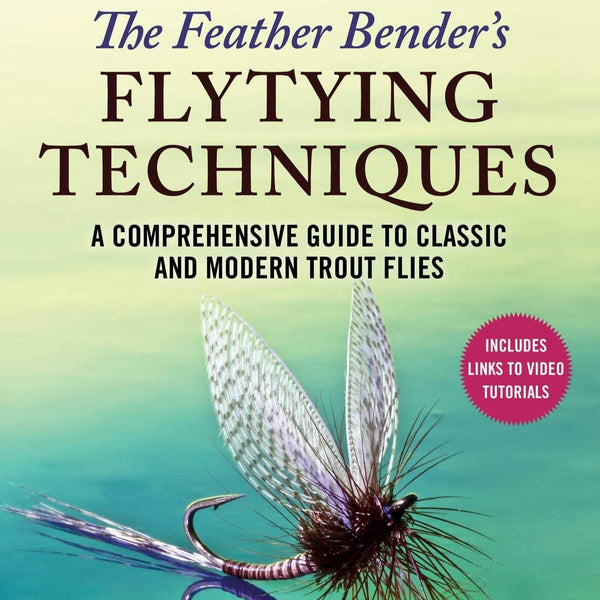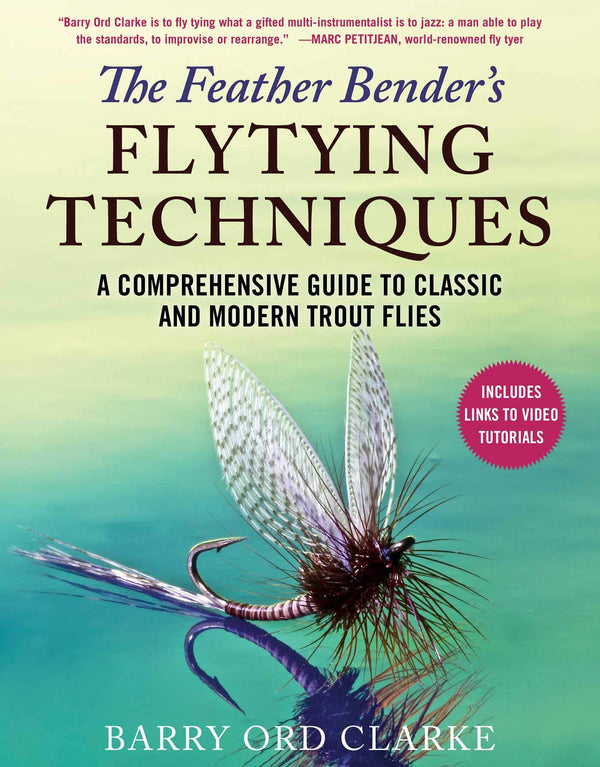 A comprehensive, lavishly illustrated guide to tying popular trout flies. The book is arranged in sections to give readers the opportunity to easily locate the pattern or technique they are looking for. Patterns are not grouped alphabetically, but by technique. For example, the section on dry flies has categories demonstrating a particular dry fly style or technique such as mastering the use of deer hair, parachute, CDC, and so on.

If you are fairly new to fly tying, the opening chapters on materials and special techniques and tricks will familiarize you with some basics and help you get started. Seasoned tyers will similarly find information here to help them raise their tying skills to a new level.

Each pattern is listed with a recipe, recommended hook style, size, and materials. They are listed in the order that that author uses them, and illustrated by the book's step-by-step images. This will help you plan each pattern and assemble materials your beforehand.

Included are lushly illustrated photos for such well-known trout and salmon flies as:

*Pheasant tail nymph
*Klinkhamer
*Humpy
*Deer Hair Irresistible
*CDC Mayfly Spinner
And much more.

A special feature of this one-of-a-kind book is that its the first tying book to have a video link for all the patterns featured. Watch the author tying online, then turn to the matching chapter in the book to follow the step-by-step instructions so that you can tie your own fly in your own time. Author Barry Ord Clarke will respond online to your questions.

ABOUT THE AUTHOR
Barry Ord Clarke is an English-born fly tyer, photographer, and writer who has won multiple awards for his exquisite fly tying. In 2016 he won the prestigious Claudio D'Angelo Award for Best International Fly Tyer, which he won at SIM Fly Festival. He has written a number of books on fly tying, including The International Guide to Fly-Tying Materials and Flies for Pike. He lives in Norway.
By Barry Ord Clarke - 2019