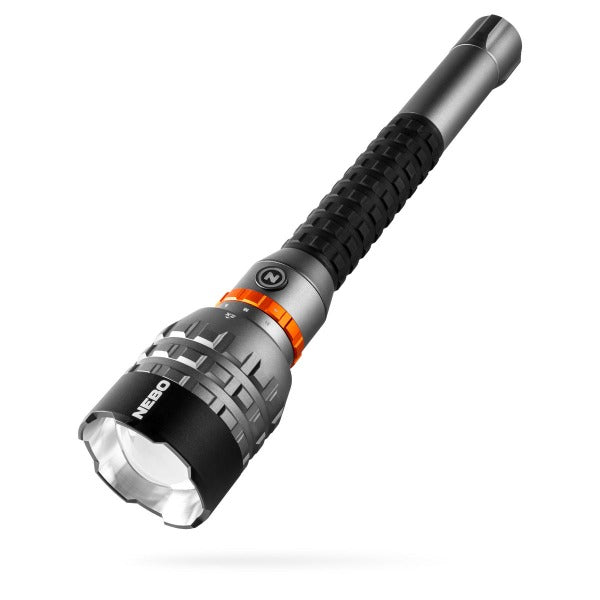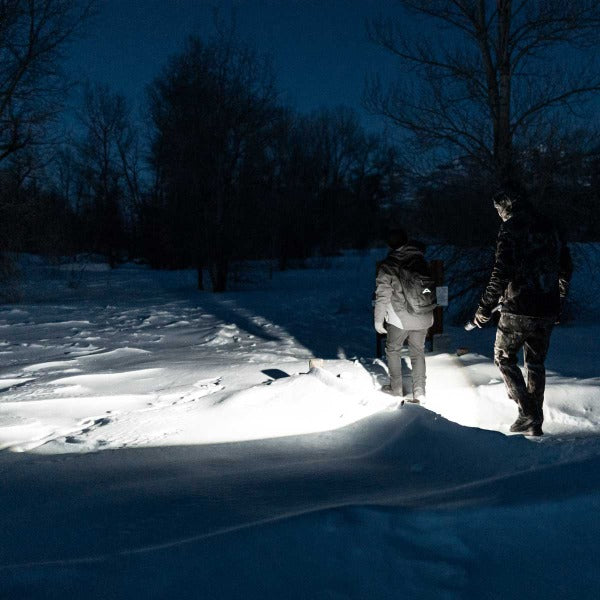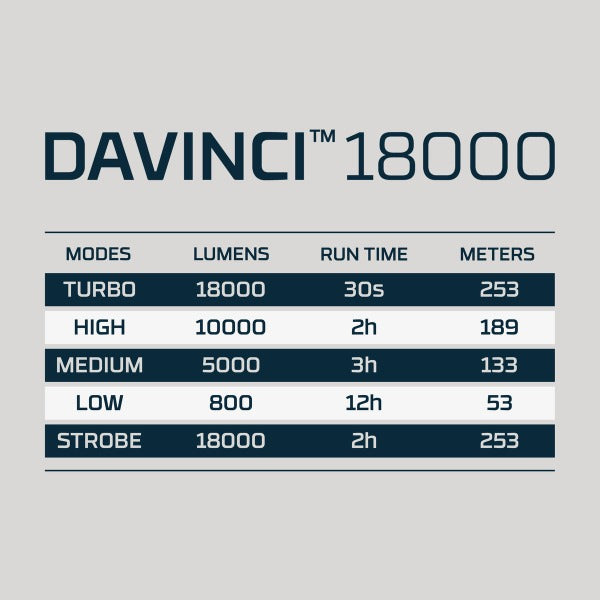 The Nebo Davinci 18000 Lumen Flashlight is the pinnacle product to NEBO's DAVINCI rechargeable flashlight series and is the brightest to date with 18000 lumens making it perfect for camping, hiking, hunting, fishing or other outdoor activities. It is a rugged, yet refined design and includes our latest smart technology features like Optimized COB, Smart Power Control (SPC), Smart Temperature Control (STC), Direct-to-Low Startup and our proprietary Mag Dial to quickly and easily select and power up in the light mode of your choice.
As one of the brightest, and most technologically advanced handheld rechargeable flashlights on the market today, the uses for this flashlight are virtually limitless. Flood the night with light out to 830 feet!
18000 Lumens
Optimized COB
2x Zoom
5 Light Modes
Magnetic Mode Select Dial
Direct to Low
Smart Power Control (SPC)
Smart Temperature Control (STC)
IP67 Rating
Rechargeable via USB-C
5000mAh Li-ion Battery
Detachable Lanyard + Rubber Grip
*This item has features that require specific shipping considerations and does not qualify for free shipping. Shipping outside of Canada not available for this item.