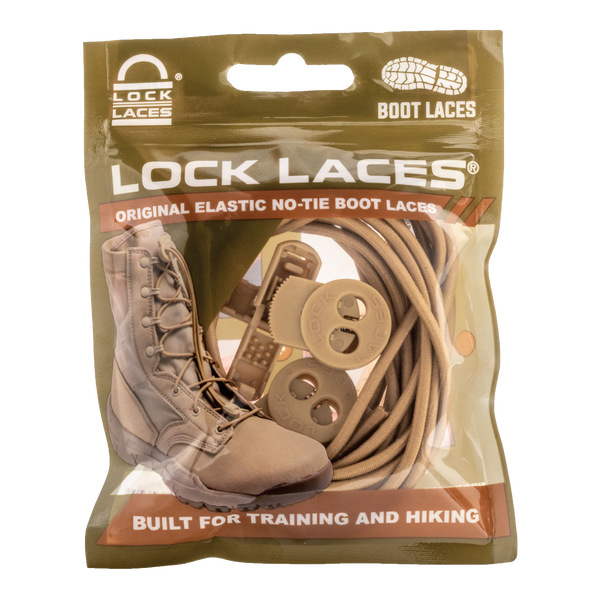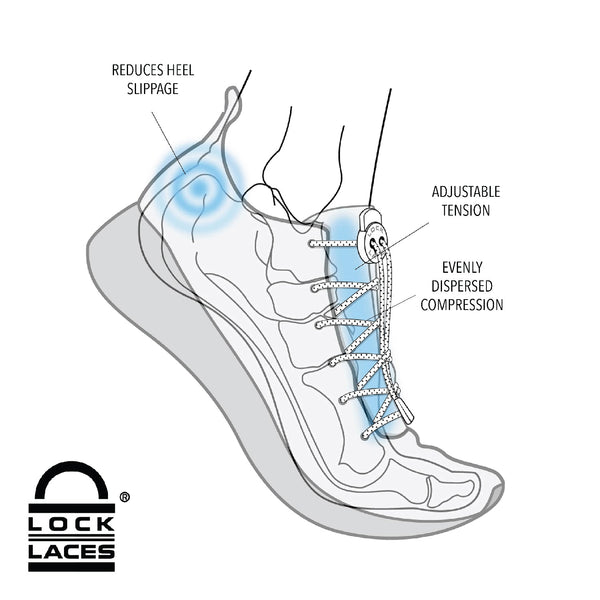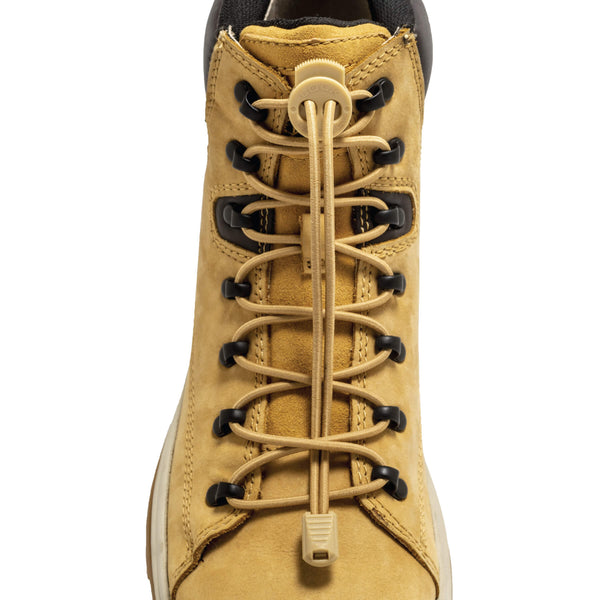 New Lock Laces® for Boots are 72" long and extremely durable, fitting all lace-up boots from low-cut hiking boots to tall wading boots like the Simms G3 Boot. The perfect low-dexterity lace alternative to the Boa system.
Each pack ontains 2 72" elastic laces, 2 lock devices and 2 cord clips and is suitable for lacing up one pair of boots or shoes.  
Each lace is a solid 7-strand lace without a contrasting tracer and lock with grey print.  
Lace Diameter: 7 Strands, 0.25cm
One-size-fits-all for kids and adults.