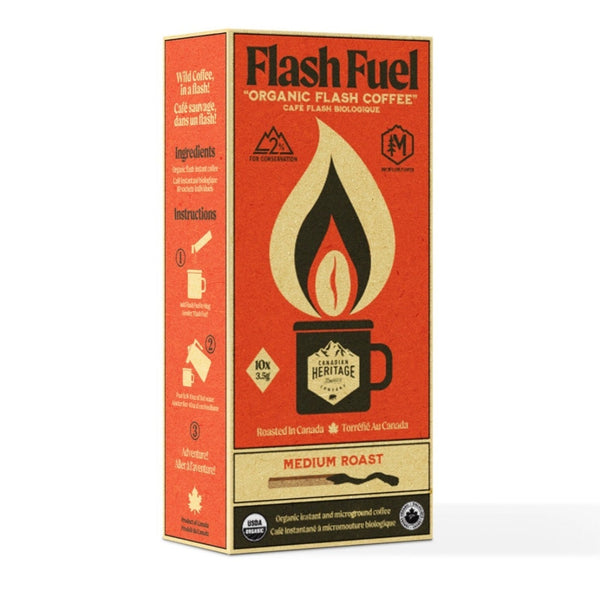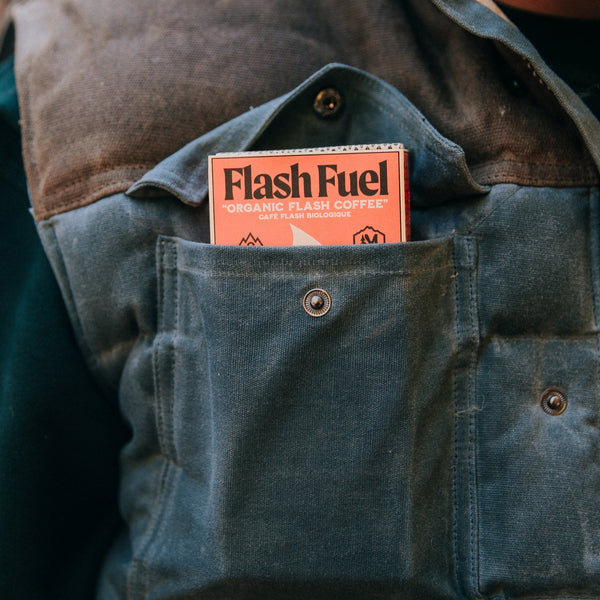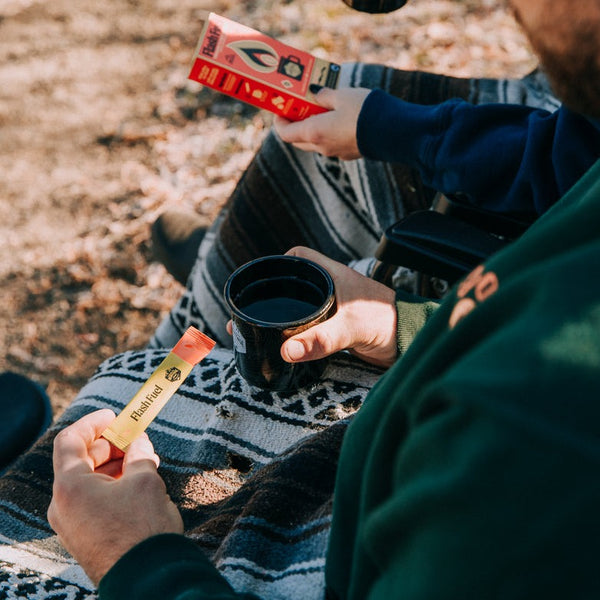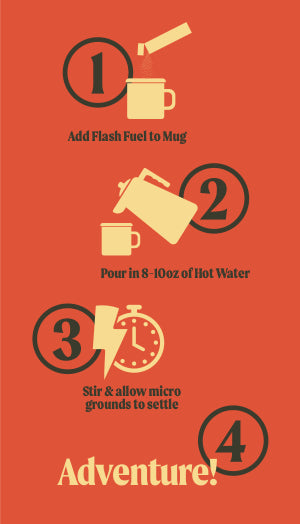 Flash Fuel delivers an easy drinking and delicious craft coffee with the convenience of brewing it instantly. So whether you are rushing to the office or the summit, it wont be your morning coffee that slows you down.
Each Flash Fuel "matchbox" comes with 10 x 3.5 g sachet "matches" for adventuring.

To enjoy, just open one (1) individual sachet, pour into cup and add 8-10 oz of boiled water - stir well and get on with the adventure! 
Note: Flash Fuel is a blend of CHRC Instant and Micro-Ground which gives a full bodied and delicious drinking coffee - While the instant is completely water soluble, the micro-ground will leave a slight sediment or "residue" in the bottom of the cup (similar to a French Press). If you are feeling particularly adventurous, give the slurry a go, otherwise dispose of it.