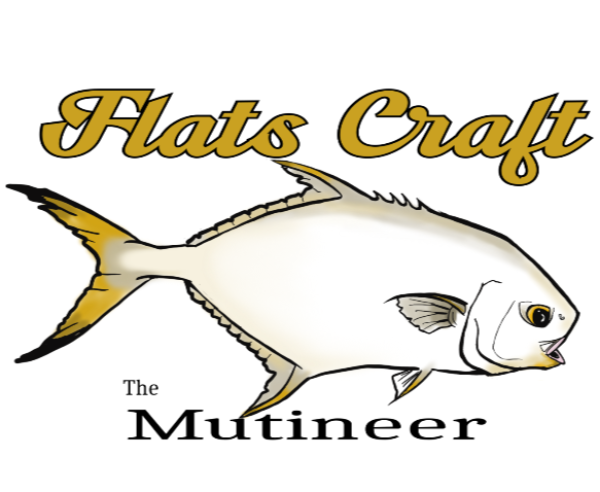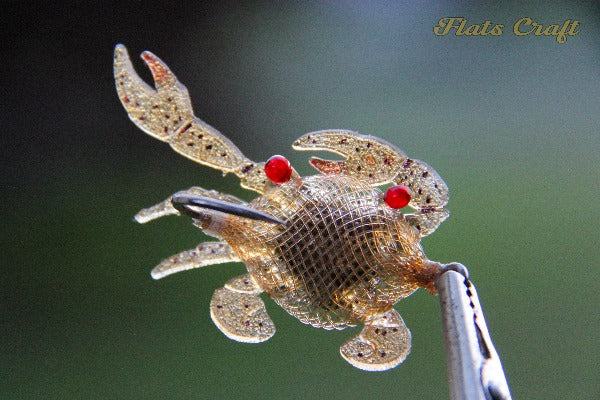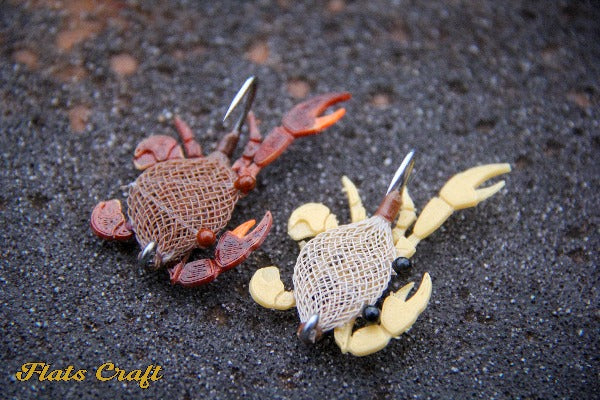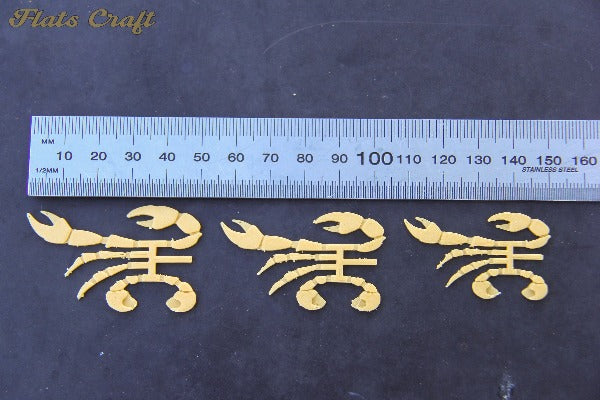 New to Fish Tales, the Flats Craft Mutineer Crab Legs are an exciting option for tyers of fleeing crab patterns. The key feature of this product that makes it so exciting is the orientation and size of the claws. A prominent, realistic claw trailing the fly is a huge trigger point for fish to identify this prey item as a crab. Crabs tied with these legs can be stripped confidently, knowing the profile represents a natural fleeing crab. 
5 sets of legs per package
Accepts marker pens, glue, and high-quality resin
Adaptable to many carapaces, such as the Gavs Crab platform
Flexible material that thread won't cut
Ideal for surface, slow sinking and floating presentations
Includes a tying tab for lashing to hook 
This design is exclusive to Beast Brushes. Designed and manufactured at Beast Brushes as of January 2023
Finished flies pictured for example only
Australian-made Beast Brushes has been supplying Australians and the world with premium saltwater and freshwater predator flies and fly tying materials since 2018.