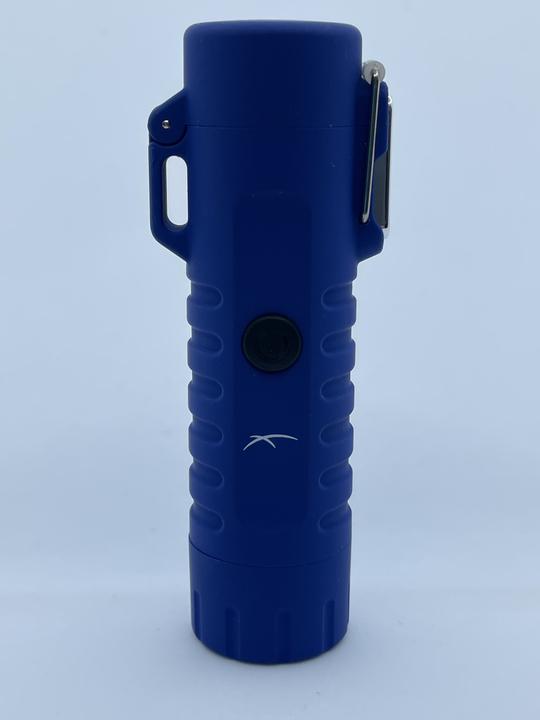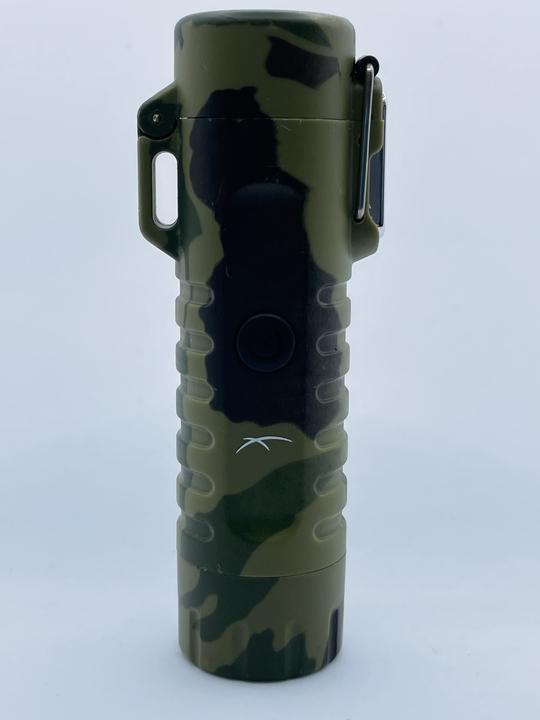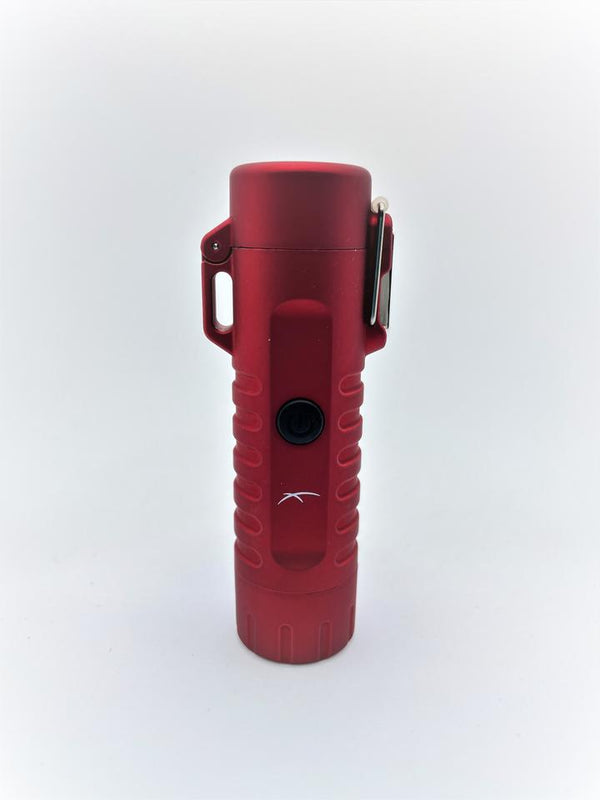 The Sizzle Survival is an attraction for any active outdoor enthusiast who appreciates its versatile and dependable multi-use as a rechargeable USB arc lighter and waterproof plasma flashlight. Weighing only 56 grams and compact, the lanyard attachment allows for easy carry and hands-free operation. Select from bold colors of blue, black, orange, and red or discreet camouflage.  
The side panel button initiates the plasma waterproof flashlight. Press again for emergency strobe effect.  
Release the Survival's safety lock to expose the igniter. Press the button and engage the lighter's powerful double arc ignition.
The long-lasting lithium-ion battery is generating up to 100 ignitions on a single charge. The average lifespan of the battery is 10,000 ignitions or 100 charges. (USB charge cord included)
Carry a fuel-free Sizzle Survival and charge from any USB adapter or USB device – just like your phone!  (USB charge cord included).
This item ships within Canada only