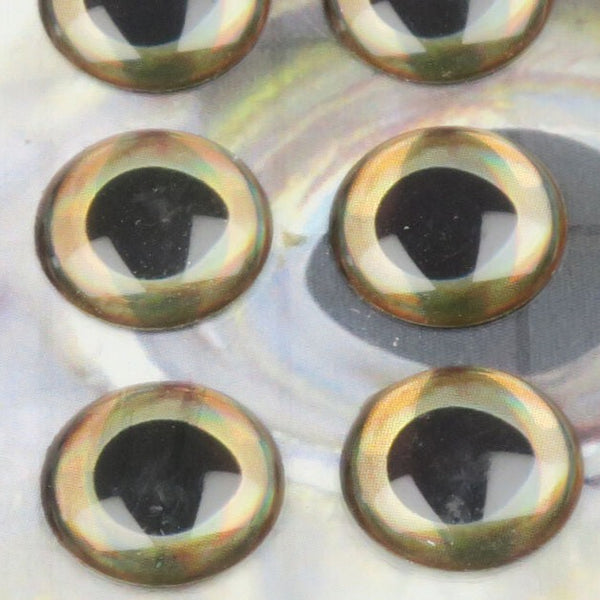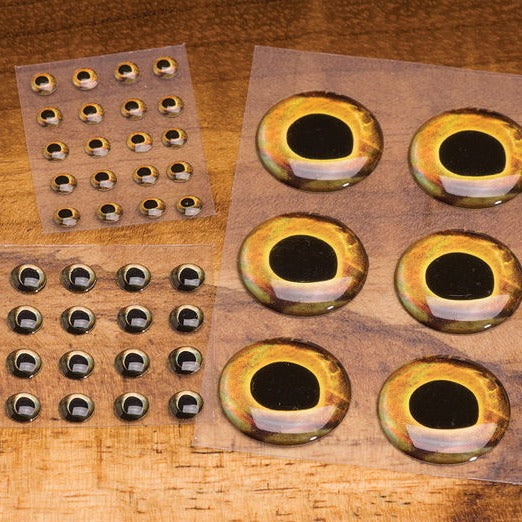 Designed with photo-realistic holographic technology and high-resolution images of real baitfish eyes, this comprehensive range of fly tying eyes includes colors and sizes designed to fit everything from smaller trout patterns to huge predator-style flies.
Quantity per pack: 3 mm - 7 mm (20); 8.5 mm - 10 mm (16); 15 mm (12)
Designed by Martin Bawden

Combine with Chocklett's Articulated Big Game Shanks

 and #10 or #15 

Fish-Masks

 for ultimate big game flies.

Living Eyes are sized to directly correspond with Baitfish Heads, Fish-Masks, and Sculpin Helmets. 

Living Eyes have an adhesive backing, but we recommend that you use a Super Glue, epoxy or Clear Cure Goo to stick them securely onto your fly.