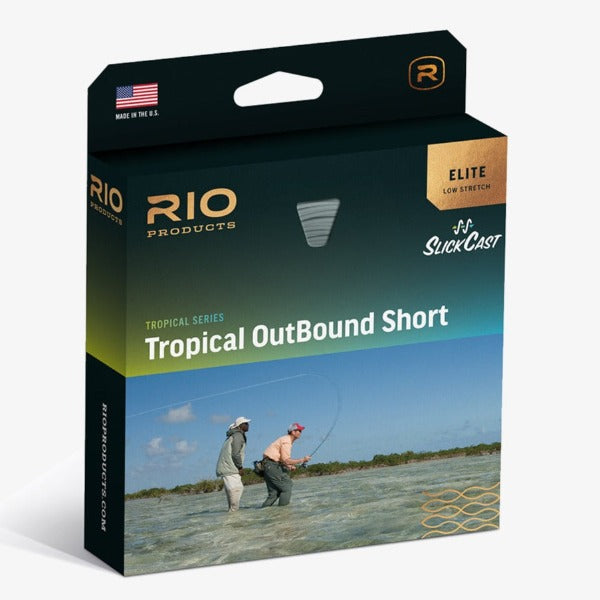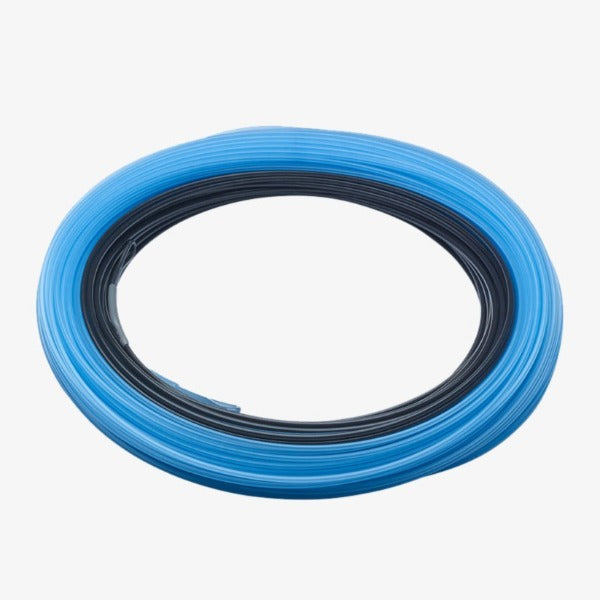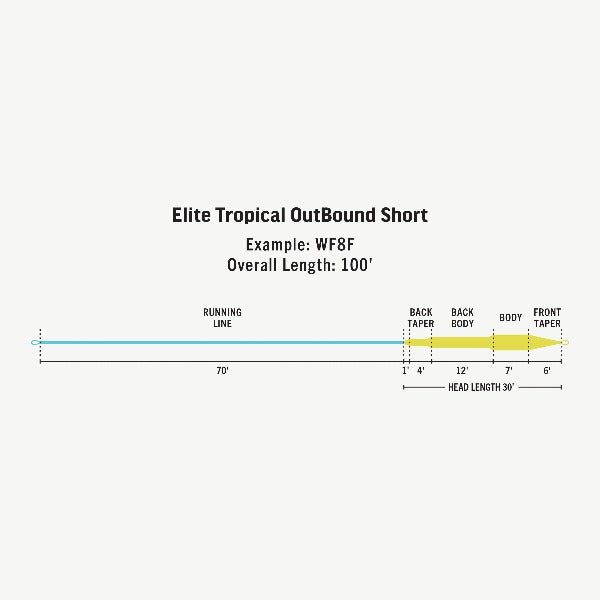 The Rio Elite OutBound Short Tropical Sinking Fly Line is an ideal line for getting your big flies down fast in hot climate areas. A short, aggressive front taper easily casts large and weighted flies very long distances, while the powerful head design loads rods deeply and efficiently for effortless casts. Now built with Rio's SlickCast and DirectCore technologies, the Elite Tropical OutBound Short is the highest performance line on the market for delivering big flies to big fish under tropical conditions.
Heavier than standard fly lines for easy casting
Short, powerful front taper to cast the largest of flies
Unique, front-loaded weight distribution makes ultra-long casts
Low stretch DirectCore for hard, solid strip sets 
Built with RIO's exceptionally slick, durable SlickCast coating
A range of densities including Multi Density Control allows the angler to cover the water column top to bottom with this versatile line series. Click the links to shop for Floating, Intermediate, Sink Tip and Full Sinking versions of this line.