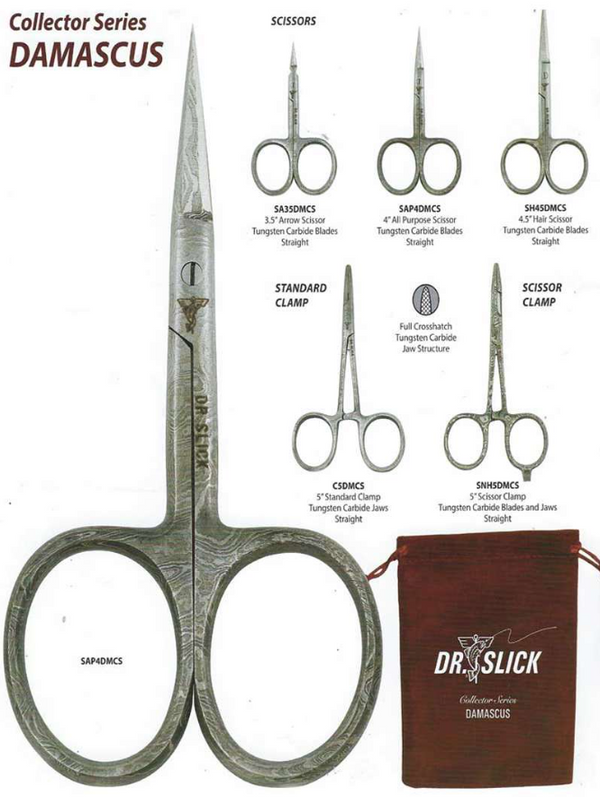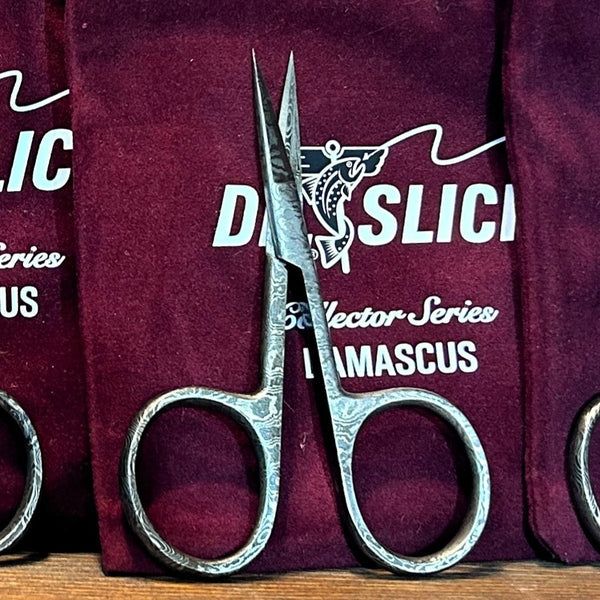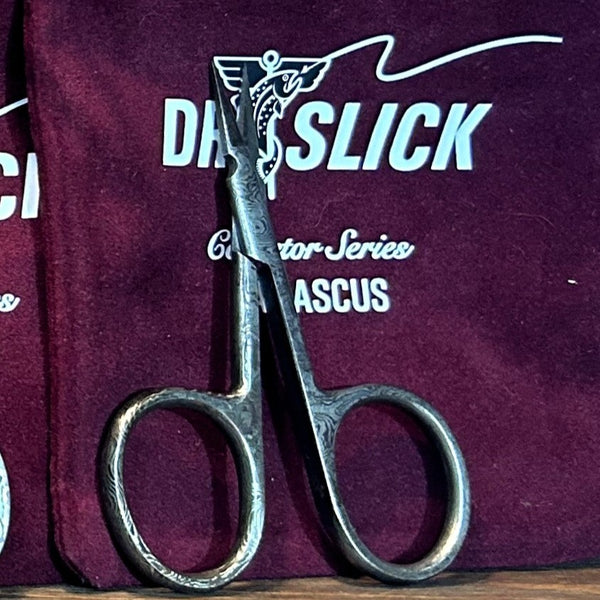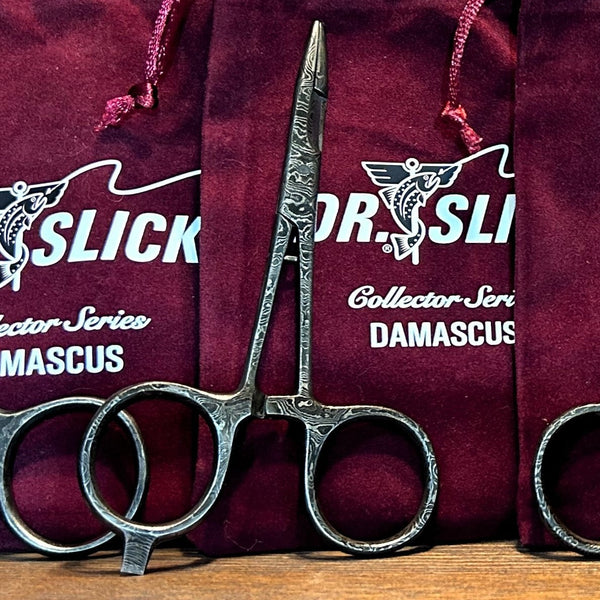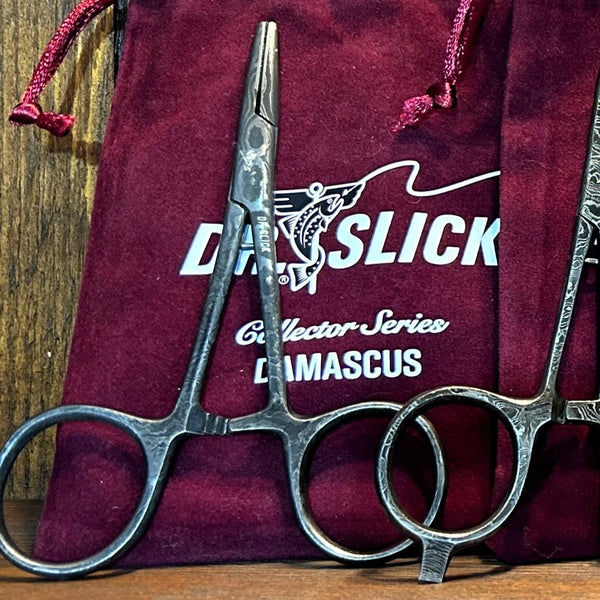 The Dr. Slick Damascus Collector Series is a truly a premium set of tools for the serious tier. Each unit requires over 70 hours to produce and only 50 units of each tool will ever be made. This set is sold as an engraved, numbered set consisting of three scissors and two clamps. The set comes with a custom Collector Series bag and each tool is also individually bagged. Also comes with a signed Certificate of Authenticity from the Dr. Slick Co.

The Damascus Set includes one of each of the following:

3.5" Arrow Scissor (SA35DMCS)

4" All Purpose Scissor (SAP4DMCS)

4.5" Hair Scissor (SH45DMCS)

5" Standard Clamp (C5DMCS)

5" Scissor Clamp (SNH5DMCS)
Damascus steel is primarily used in the production of knives and blades, but in this series, Dr. Slick has developed a process allowing the poured cast-forging of scissors and clamps. Forging of this Damascus steel is the same as knife making. Alternating strips and varieties of stainless steel are welded together, then folded and pounded to produce a patterned billt. The process is repeated 100's of times until the desired Damascus pattern is achieved. In the final step, Tungsten Carbide blades/jaws are added as structural support for cutting and gripping. The T.C. carries a Rockwell hardness of 54.
*This item is not available for free shipping and only ships for a flat rate of $45 within Canada