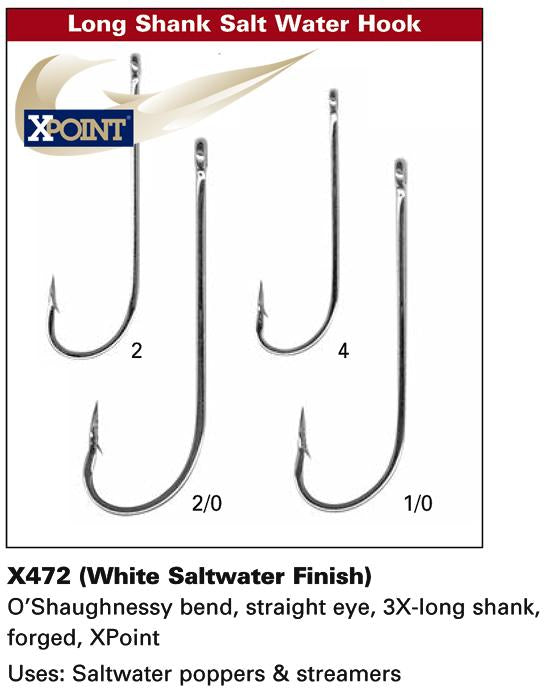 The Daiichi X472 X-Point Long Shank Saltwater Hook is shaped like the X452 except the shank is extended to form a more useful base for tying saltwater streamers or for use in poppers. The O'Shaughnessy hook shape is very popular for saltwater fishing flies.

XPoint hooks have four forged grooves along the hook point that allows the hook to penetrate up to seven times faster than our regular needle point hooks. Made from high-carbon steel, these hooks hold their "sticky sharpness" longer without sacrificing point strength.
XPoint has been shown to work particularly well with all hard-mouthed saltwater species such as Permit, Tarpon, Bonefish, Bluefish, Striped Bass as well as freshwater fish.
O'Shaughnessy bend
Straight-eye
3X-long shank
XPoint
White Saltwater finish
Uses: Saltwater poppers & streamers